Together, and only together, we can do this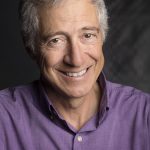 Thanks to Beth Steen and Mike Booth for organizing the Red Lodge Business group gathering to discuss our response to COVID-19 and what we can do to stay safe and assure a thriving economy. I would like to share some crucial updates. 
Cases are rising in our area and elsewhere.
COVID-19 cases are rising rapidly in Montana, setting records for the daily number of cases and increasing rate of hospitalizations. 
National case numbers are the highest since the pandemic began, straining hospital capacities in some states and resulting in closing of businesses and pausing or rolling back economic reopening.
Carbon County has seen an almost 400% increase in cases since June 16. With our tourist season ramping up, we are expecting rising case numbers throughout the summer. 
The goals of Carbon County Public Health and the Incident Management team for managing this virus are:
        1. Protect our vulnerable residents -including our healthcare providers
        2. Prohibit any viral superpreader event from happening.
        3. Maintain Health Care and Public Health capacity
        4. Protect the economic health of our communities.
We need everyone in Carbon County to help.
Strongly consider having ALL of your employees and customers to wear masks while inside your businesses. This is your right as a business owner.
Compliance assistance and enforcement of Phase 2 guidelines for businesses, restaurants and bars will be increased through the help of multiple county entities. 
Managing this virus to protect our community and keep our economy open is absolutely possible by following Phase 2 guidelines and practicing the 3 Ws!
                        Wash your hands often
                        Wear a mask
                    Watch your distance – 6 ft that is…     
Now that our economy is starting again, it is our time to deal with the virus itself. Though we are of many different ages, backgrounds and beliefs the greatest strength we have is our love for this place and our respect for each other. Together, and only together, we can do this.
I'm sure there are lots of questions. I will be available on Facebook Live at 10:00 July 2, 2020 to provide more information and to answer some of these questions. Please submit questions ahead of time to covid19imt@co.carbon.mt.us.
July 1, 2020