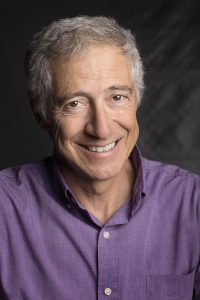 Carbon County Public Health Officer
Our Community is Cared For
I remember one of my patients who wouldn't take a walk on one of our beautiful mountain trails during a recent summer for fear of a wildfire starting between him and his car. He had closely followed the devastation of western fires and for him the risk was too great – the benefits of nature too small. 
I'd like to weigh in on the risk of acquiring COVID-19 in Montana in May 2020. I, like my colleagues, have been educating the public on the lethality of COVID-19 and it's potential for exponential growth in our community. Beginning March 11 we needed to contain the infection rate in our state to prevent area wide community infections, hospitalizations and deaths. Our state leaders, and most Montanans, were unbelievably successful in this task. As a result Montana's COVID-19 active case rate is one of the lowest in the country. Presently, there are 5 Montanans hospitalized from this virus. Since April 19, despite a significant increase in tests performed, there have only been 0-2 new cases diagnosed daily within our 1 million plus residents. This is despite not officially closing our borders, some not heeding our directives while large "essential" box stores were allowed to operate. The chances of you experiencing a severe COVID-19 infection in Montana is now approx .0005%
What does this mean for our daily lives as employers, employees and community members?
First, it means we can stop, breathe and reflect. The chances here of contracting COVID-19 through a conversation on the sidewalk, allowing a patron to enter your store, eating a meal at a restaurant or taking a trip to one of our local grocery stores is extremely remote provided we all practice recommended personal hygiene practices such as social distancing.
Next, it means we need to address other devastating effects of this pandemic which are all too prevalent in our county – isolation, emotional and psychological suffering as well as economic devastation to our local businesses and their employees.
I recently learned at our Economic Recovery Group that some of our businesses may close if local support does not make up for the anticipated losses from out of state visitor revenue. In other words, the very fabrics of our communities are threatened . The amount of risk now for many of us to re-engage with our towns and neighbors is less than what our essential workers faced in early March. We can and must celebrate their bravery by stepping up and supporting our stores, restaurants, farmers, ranchers and those in our service industries throughout our county.
Our fire surveillance system and our amazing firefighters can be relied upon to keep our hikers and homes safe if a fire breaks out in our area. Our public health workers and local health providers can be relied upon to continue their rapid response for testing, tracking, and isolating.
If we continue to use recommended personal precautions and hygiene measures we will ensure the collective safety and health of our communities – let's play by the rules! Our future with this virus will bring new challenges; hopefully more treatments and ultimately a vaccine. Until then let's take advantage of our current safe space in Montana to care for and support each other.
5/4/2020