So…How are we doing managing COVID-19 in Carbon County, MT?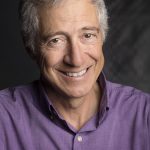 August 17, 2020
In the last 4 weeks the answer to this question is becoming more achievable, accurate and useful. Importantly, we are also able to compare our risk level to other counties nationwide -regardless of population density. The Harvard Global Health Institute is a collection of public health researchers, economists and medical experts from numerous American Universities, the Rockefeller Institute and top US research hospitals. They have developed a tool that many state epidemiologists and policy groups are now using so (finally) we all speak the same language and have clear goals to help reduce deaths, injuries and get our economies open. One of their tools is a real-time US map of counties, assigning a color (green, yellow, orange and red) to a county corresponding to new daily cases adjusted per 100K residents. https://globalepidemics.org/key-metrics-for-covid-suppression/
The tool is the good news. Our county standing, sometimes, is not so good. Our rate of new infections found in our population of 10K(likely off by a factor of 10 because of the public's hesitancy of getting tested and asymptomatic folks) has often placed us  in the ORANGE level (back to Yellow on the morning of August 17th!) Please read about the color implications, but note most communities worsening to the RED level need to severely restrict their "opening", including schools, to slow an accelerated spread of disease. I've verified the accuracy of this 7 day rolling data and it is consistent with our up- to-date dashboard data showing our positivity rate (percent of tests returned positive). This percentage is a worrisome 11% – the long-term goal for manageable infections is less than 5%. Dashboard data can be found at Carbonalert.org/covid-19-incident.
So, what does this mean? As many of you know, I've tried not to be an alarmist nor a denier of the personal, societal and economic toll this illness has had on communities worldwide. It is important for us all to follow our color and to work together to get to green as soon as possible.  The study is a great tool, but it does not tell the whole story of our community COVID risk.  Our county is more than a data point and a color. So far, our goals of protecting our most vulnerable, preserving hospital and public health capacity, avoiding a super spreader event and keeping our economy and now, schools open, have been met. I am concerned however, that if our rate of infections continues to climb, these goals will become more challenging and deaths will likely occur – as they have in hundreds of US communities.
Even with our increasing rate of infections, it is difficult to predict how disruptive our school year will be for our students and staff.  We can assume, though, as weather forces us inside and the flu and cold season begins, if we don't ALL work together to suppress this virus now, in- school learning prior to a vaccine will be difficult for our committed staff and students.
I'll finish with some important updates:
Most of our 75 infections are involving work groups, bars, family functions and travel to Yellowstone County.

Our "mitigated" large events, as well as, the continued busy Red Lodge tourist season has contributed to our rapid rise of infections, but no documented super spread events yet.

Infections, quarantines and challenges in hiring have all caused temporarily closings and restricted hours of numerous businesses.

Increasing COVID infections have contributed to Billings Clinic and St Vincent hospitals' capacity challenges.

Big Horn County continues to be the epicenter of Montana's per capita infections, injuries and deaths.

Phillips County is less populated, and more remote than Carbon County.  Malta's population is 1900. Their super spreader event caused their zero-case count on Aug 4 to increase to 86 in 10 days. Cases continue to rise and have resulted in hospitalizations.  Schools are paused and citizens are encouraged to stay home. This started from 5 infections in a bar, 4 with mild or no symptoms spreading COVID to the Phillips County Fair – an outside event.
One last thought and request: Besides hearing erroneously that this pandemic will end after election day, many of our neighbors feel this is an issue of personal choice. If you choose to risk infection then go to a party or crowded bar and don't wear a mask. If you don't want to get it, stay home or avoid these places. Creating a safer community for our vulnerable folks, a thriving economy and in school learning will take more than this limited philosophy. The virus propagates in crowds. It will then move through families and businesses that were not involved in your choice to expose yourself and your friends. That is why WE ARE ALL IN THIS TOGETHER – the virus does not care about our divisions and beliefs. Please refrain from large gatherings. If you are not able to, please quarantine yourself for 10-14 days after the event. 
The more tests we do, the quicker we can isolate this infection. PLEASE get tested, even with mild symptoms – Beartooth Billings Clinic will soon offer a 24hr result time for symptomatic patients if swabbed Mon-Thur. 
Thank you to all of our businesses and citizens who continue to distance, mask and practice hand hygiene. Fall/winter will likely bring new challenges. I have no doubt we will meet these and succeed until these strange days are behind us.