Carbon County intends to update this information as quickly as possible. Please take into consideration that as incidents unfold there may be a delay in information sharing. We appreciate your patience.
As of 12/1/2021, there are no active wildfires in Carbon County.
Carbon County currently has no fire restrictions, yet the burn permit system will remain closed 12/1/2021-12/2/2021. Please refer to Fire Danger for information on restrictions an the burn permit system.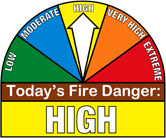 Did you know that you can receive mobile texts regarding weather alerts in your area? Please click here to see which option works best for you. 
Be Prepared for
Winter Weather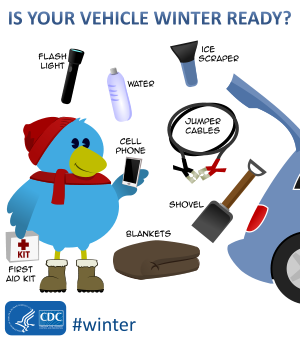 Be prepared for Winter weather not just at home, but in your vehicle too! Storms can last hours and conditions can change rapidly!
-put together an emergency supply kit

-make sure to have jumper cables in your vehicle

-have bottled water and non-perishable snacks available

-blankets and extra clothing to stay warm

-sand and a small shovel
Did you know you can call 511 and get text alerts right to your phone. Please visit MDOT for more information!
This map has up-to-date information on road closures, conditions, construction, and even offers live video feed in some areas. Click here to view this information.