Carbon County COVID-19 Update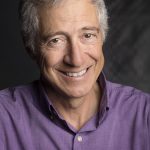 Since July 14, our active case numbers in Carbon County have ranged from 4-14. We have not noticed a rapid rise in new cases.  Remember, only a fraction of people with symptoms get tested and the actual number of active cases is likely 12x the reported number. 
There is no evidence of COVID-19 in our vulnerable populations such as assisted living facilities and nursing homes. Our local Hospital and Public Health Capacity is presently at a "good" level.
Our positivity rate (percent of tests done over 7 days which are positive) is ranging from 2.5-4% recently – which is a good level. Montana's positivity rate is 3.8%. Anything below 5% is ok; below 2% is ideal; 10% and above is worrisome. In comparison,the positivity rate in Mississippi is 24%, Arizona- 22%, Florida  – 19% – these states (and others) have had to restrict many areas of their economies and reduce gathering size to try to reduce community impact on surging hospitalizations.. 
Montana (and much of US) is at a crisis capacity level for testing ability. Delayed result times (sometimes 5-14 days) are impeding contact tracing and isolating. The virus spreads while people await test results. Currently, the state does not have the capacity to test many asymptomatic individuals and community testing events are on hold. Hopefully, this situation will improve soon. This means we must rely even more on our other preventive measures – keeping our distance from others, washing and sanitizing hands, wearing a face covering, keeping frequently touched surfaces clean and   staying home if you feel sick. 
We are almost 2 weeks into Montana's mask mandate, and it appears to me mask use is increasing. Hopefully, with increased use in the state and nationally, there will be less resistance to this effective tool. We are finalizing resources to effectively educate and enforce phase 2 and masking directives. Stay tuned for details. 
On Thursday, I am proposing to our Board of Health that we exclude Carbon County from the governor's direction linking a minimum of 4 active cases to the mask mandate. This would mean appropriate mask wearing even if we reduce our active case rate to zero. I am doing this for 4 reasons: 

Cloth face coverings are strongly encouraged to reduce the spread of COVID-19 as demonstrated by emerging evidence. COVID-19 spreads mainly among people who are in close contact with one another (within about 6 feet), so the use of cloth face coverings is particularly important in settings where people are close to each other or where social distancing is difficult to maintain.
Our contact tracing efforts have found that many positive cases in Carbon County are linked to Yellowstone County. Therefore, we believe our viral prevalence is very dependent on Yellowstone County which presently is surging with 499 active cases. 
Test result delays make active case counts very unreliable in real time. 
It is unrealistic for businesses to follow active case rates daily from state and local data, which at times are not consistent and can change hourly. All of our mitigation measures (including masks) will modify according to regional viral prevalence and the effect on our communities.

School reopening plans are presently being shared to teachers and our Public Health team. All County schools are desiring in-school education with blended at-home learning when needed. The plans I have seen so far are thoughtful, complex and necessarily flexible. We will continue to work with all county schools in this process and will be monitoring (as best we can) the effect of school reopening going forward. 
Realizing our community's dependence on summer visitors, we will continue to give guidance for event organizers to fulfill phase 2 guidelines. Some of these events creatively changed to a safer environment for locals and visitors. Other events created an unsafe environment for all those attending. This is a learning process for all of us. Accountability will be stressed. While many larger gatherings are working within guidelines to make events lower risk, if you or a household member is in a high risk group, avoid these large gatherings if possible.
Thanks to all of you who have modified your public places to be a less virus- friendly environment. I know it takes a considerable amount of time, money and diligence. Please know you are appreciated by many in our communities as we continue to suppress the spread of this illness. 
July 28, 2020