Reopening the Big Sky Phase 1
What is allowed? What isn't allowed?
"Our new normal is going to look different. This virus isn't gone from Montana. So as we turn to support our main street businesses and get more families back to work during this time – as we should – we must also be sure to continue looking out for those around us and protecting everyone around us,"
"Once we begin to reopen, we want to be able to stay open. Our personal responsibility to protect those around us – particularly those most vulnerable – remains just as important as any time during this pandemic." – Gov. Steve Bullock
Best Practices for Individuals
All vulnerable individuals should continue to follow the stay at home guidance.
Members of households with vulnerable residents should be aware that by returning to work or other environments where distancing is not practical, they could carry the virus back home. Precautions should be taken to isolate from vulnerable residents.
"Vulnerable Individuals" is defined as people over 65 years of age, people with serious underlying health conditions, including high blood pressure, chronic lung disease, diabetes, obesity, or asthma, and people whose immune system is compromised such as by chemotherapy for cancer or other conditions requiring such therapy.
All individuals, apart from members of a household, should:
When in public (e.g., parks, outdoor recreation areas, shopping areas), maintain at least six feet of physical distance from others.
Avoid gathering in groups of more than 10 people in circumstances that do not readily allow for appropriate physical distancing.
Minimize non-essential travel and adhere to Montana guidelines regarding quarantine.
Visitation to Assisted living facilities and nursing homes is only allowed for compassionate reasons.
Individuals should continue to practice good hygiene by adhering the following guidelines:
o Wash your hands with soap and water or use hand sanitizer, especially after touching frequently used items or surfaces.
o Avoid touching your face.
o Sneeze or cough into a tissue, or the inside of your elbow.
o Disinfect frequently used items and surfaces as much as possible.
o Strongly consider using non-medical face coverings while in public, especially in circumstances that do not readily allow for appropriate physical distancing (e.g., grocery/retail stores, pharmacies, public transportation).
People who feel sick should stay at home.
o Do not go to work or school.
o Contact and follow the advice of your medical provider.
o Follow local health department guidance on isolation and quarantine.
.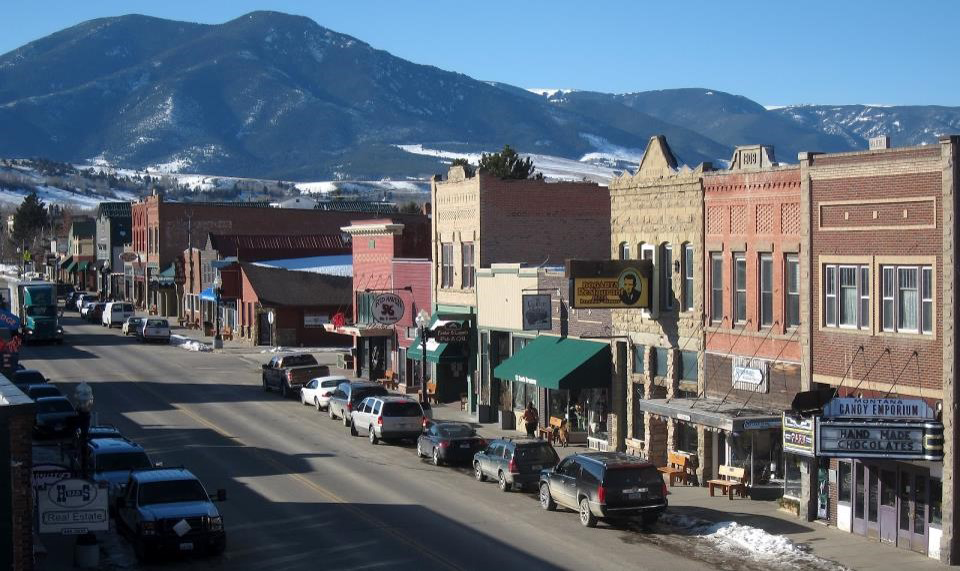 All Businesses
Continue to encourage telework whenever possible and feasible with business operations.
When telework is not feasible, employers are encouraged to accommodate alternative work schedules such as shift work and staggered scheduling in order to adhere to social distancing guidelines.
Close common areas where personnel are likely to congregate and interact, or enforce strict social distancing protocols.
Minimize non-essential business travel.
Make special accommodations for members of a vulnerable population or those with vulnerable household members.
Health assessments must be conducted for all employees at the beginning of each shift.
In establishments where customers wait in a line, non-household customers should remain physically distanced.
Waiting areas where adequate physical distancing cannot be maintained must be closed.
Customers should be encouraged to call for a reservation or an appointment, or establishments should use an online wait listing application.
Physical distancing of 6 feet must be maintained between non-congregate customers, this may require:
A reduction in capacity;
A reduction of seating in service and waiting areas;
Management of waiting areas and waiting lines; or
Systems that reduce the amount of contact time between customers and staff.
See Guidelines and FAQs below for more information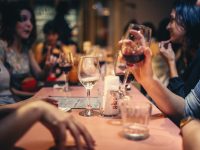 Restaurants, Bars, Breweries, etc.
Restaurants Bars, Breweries, etc. may open to 50% Occupancy
Tables of 6 are allowed
Patrons may not be served at the bar
Must close by 11:30pm unless other wise indicated by law. 
Self-service food and drinks are not allowed 
Refills may be provided in a new glass
Social Distancing and CDC sanitation principles still apply.
See Guidelines and FAQs below for more information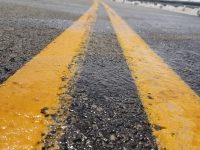 Out of State Travelers
Everyone who travels to Montana from another state or country must self-quarantine for 14- days or the duration of their stay, whichever is shorter.
Exclusions to this directive include public safety, public health, healthcare workers, travelers passing through on their way to another destination, and travelers visiting for work purposes.
If you are self-quarantining, you cannot leave for groceries, public outdoor recreation, to go to work or any other activity. You must remain at your place of quarantine for the duration of the quarantine period. Exceptions will only be made in the event of a medical emergency, fire, natural disaster or other act of God preventing the ongoing healthful habitation of a residence.
See the Carbon County COVID-19 IMT FAQs for Out of State Travelers Phase 1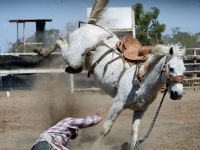 Events
According to the Governor's Phase 2 Reopening the Big Sky Plan, events of over 10 people are not recommended if social distancing can not be maintained.
If you would like to have a gathering or event of more than 10 people, you are encouraged to submit your plan to the Carbon County COVID-19 IMT for approval here. 
The County and/or State may impose more strict guidelines at any time to address the local situation. 
See the Carbon County COVID-19 IMT FAQs for Events Phase 1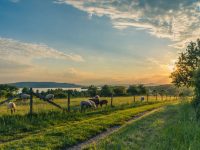 Outdoor Activities
Outdoor recreation can become operational if sites adhere to strict physical distancing between groups and exercise frequent sanitation protocols if public facilities are open.  Individuals and businesses engaged in outdoor recreation must adhere to the following outdoor recreation guidelines
Public lands, fishing access sites, and parks are encouraged to continue to provide outdoor recreation opportunities for local and regional users provided that users can adhere to strict social distancing guidelines and facilities follow frequent sanitizing protocols. Areas that cannot practicably implement social distancing requirements or sanitation needs will remain closed. Limited campground offerings, group-use facilities and playgrounds, may be opened at the discretion of local and state managers. Local, state and federal officials are strongly encouraged to coordinate on all reopening decisions. Guides and outfitters may offer services consistent with any ongoing quarantine travel restrictions provided they adhere to social distancing guidelines and sanitation protocols. Visitors should check the status of any closures and restrictions before traveling.
See Guidelines and FAQs below for more information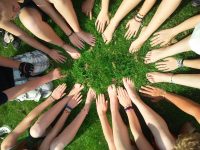 Youth Activities
Organized youth activities can consider becoming operational if physical distancing guidelines can be implemented.
Organized youth activities should avoid gathering in groups of more than 10 people in circumstances that do not readily allow for appropriate physical distancing.
CDC Considerations for Youth Sports
Child Care providers please see DPHHS Child Care Recommendations for operating during Phase 1.
See Guidelines and FAQs below for more information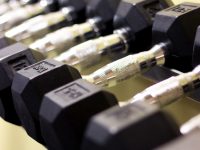 Gyms, Pools, Personal Care/Services
Gyms and fitness studios contribute to the health and wellness for many Montanans. As such, and in recognition of the continued progress toward recovery that Montana has made, beginning Friday, May 15, 2020 they will be allowed to operate at 50% capacity with sanitization and social distancing requirements met. 
Group Exercise Classes may not take place
Personal Training is allowed
Public Accommodation Pools are allowed to operate with reduced capacity of 50% of normal bather load and basic compliance with social distancing requirements.
Operations that require close personal contact for an extended period result in exposing staff and customers to greater levels of risk. These situations require additional safety and health precautions. 
Screen customers prior to appointment for symptoms of fever, shortness of breath or a    cough. Customers that have any of these symptoms must be rescheduled. 
Utilize a face mask for staff and for customers when practical. 
Stylist / artist / service-provider and customer would be a "station" that would be 6 feet away from other "stations". 
See Guidelines and FAQs below for more information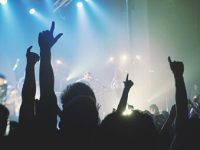 Concert Halls, Bowling Alley and Places of Assembly
Theaters and museums may operate at  50 percent of normal capacity while maintaining 6 feet between non-family member groups.
In the event a confirmed COVID-19 case is associated with a facility the facility should clean in accordance with CDC's facility environmental cleaning procedures for areas of the establishment frequented by patrons.
This guidance applies to non-tactile museums. Interactive museums or museums with sections that allow touch interactions with displays are not to be open under this guidance.
This guidance applies to non-live performance theaters such as movie theaters. Live performance theaters may not be open under this guidance.
See Guidelines and FAQs below for more information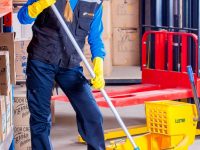 Cleaning, Physical Distancing, Face Coverings