The map will be updated once a day between 0900 and 1000. 
The Carbon County COVID-19 IMT is strongly encouraging all events of 10 or more people (50 or more in Phase 2) to submit their plans to the team for review. 
Lab confirmed COVID-19 Cases in Carbon County
Number of Recovered COVID-19 Cases in Carbon County
Number of Active COVID-19 Cases in Carbon County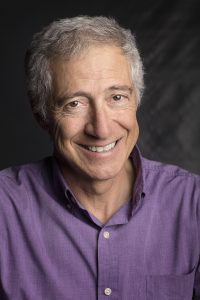 Carbon County Public Health Officer
The Luxury of Certainty
 One of the most frustrating and anxiety producing traits of our COVID –19 pandemic is how much uncertainty is involved in all aspects of this disease. Symptoms caused by the Coronavirus, age groups affected, the usefulness of medications, anticipated death rate and the timeline for development of a vaccine are examples of information that sometimes change on a weekly basis.  Many of us are almost immobilized by the unknown risk of acquiring COVID –19, how severe it will be and who we could possibly infect. 
On June 1the self-quarantine requirement for out of state visitors will be lifted and people from all over the world will visit our communities–many of them friends and family.  Our Governor's phase 2 plan will begin allowing for expanded capacity in our restaurants (75%) and larger events (50 persons).  Links to complete phase 2 guidelines can be found at Carbonalert.org. Montanans have done a great job of limiting the spread of the virus and protecting our most vulnerable neighbors by following the stay-at-home and Phase 1 recommendations in the past few months. All other states but Alaska have more active cases of COVID-19 infection than Montana. As the states open up and begin to re-connect, we fully expect to see a rise in COVID –19 cases in Montana.  Thankfully, we have had time to prepare for this increase.  We also have ample PPE and tests to protect our most vulnerable citizens.  Soon, we will introduce our aggressive and transparent plan for monitoring the virus in Carbon County so we can quickly trace and isolate those infected and exposed. This information will also allow us to discover the most common environments (i.e. restaurants, events, travel) for transmission so we can target our response to avoid widespread closures. 
Despite our preparedness, uncertainty persists.   How busy will Carbon County communities be this summer?   How do we calculate risk as we engage with our friends and families?   I find it helpful to try to avoid focusing on the uncertainties, but instead to frequently remind myself what we do know about avoiding COVID-19. Here is a list which may help you to decide how this "new normal" looks for you: 
Most large hospitals, often treating over 1000 COVID patients daily, effectively protected their workers by obsessively following the rules of screening, hygiene, distancing, and masking. 
The rules above are designed to work together – as each alone has its inherent limits. 
Absent quick testing at the workplace, the best screening is asking employees (or ourselves) if they have COVID- like symptoms (fever, chills, new cough, shortness of breath, sore throat, loss of taste or smell) and to stay home if they do. 
Washing our hands (or using sanitizer) after touching well-handled items or in populated areas. Washing your hands ten times daily is not too often. 
Though an uncovered sneeze or cough can travel farther, 6 feet distancing continues to be the sweet spot for safety.
Masks (double layer cotton, surgical) are effective to prevent spreading of large and some small droplets containing virus. They also seem to give some minimal protection to those wearing a mask. Since possibly 40% of transmission happens when we do not have symptoms, we wear our masks to protect others and to suppress overall infection rate.  They also help many people (not all) to avoid touching their face. Our restaurant servers, store clerks, patrons visiting our businesses and all of us communicating directly with the public should be using masks. The downside is a warm chin, the upside is you may be protecting someone from a significant illness. Masks are not a symbol of government intrusion. Masks are simply a tool to protect others and show empathy.
As you try to decide what social situations to partake in, there are other proven characteristics of COVID-19 to be aware of:
Most infections are transmitted inside, especially in crowded poorly ventilated rooms
Loud talking and singing seems to propagate more of the virus further than breathing or talking quietly
Assuming all other precautions are being followed (sanitation, handwashing, masking), outside gatherings are relatively safe
Many of our visitor dependent businesses are hoping for a busier summer season to carry them through the usual quiet months of fall. Some of these employers have emerged from our shut down economy worried about their ability to continue operations. What can we expect from our 2020 summer season? Considering our early increased traffic, and numerous groups reaching out to Public Health for assistance to create safer gatherings, I believe many people are hoping to visit. It will be difficult at times for restaurants/bars and stores to assure social distancing. Many visitors (and locals), unfortunately will not wear masks. Though our law enforcement will address flagrant breeches of public safety, adherence to public health recommendations in the United States is very dependent on personal responsibility. However, our choices, on where we go and what we do often impacts the safety of those around us. As we learn to live with this virus in our community, it helps to follow a thoughtful process while evaluating when and how to interact with others:
Follow our Carbon County COVID monitoring data to assess how prevalent COVID-19 is in our communities. 
Statewide data, especially Yellowstone County, will be useful also.
Be mindful of your risk for serious illness if acquiring COVID-19. Though most people will have minimal symptoms, 15% will likely need hospitalization. Older adults and people of any age who have serious underlying medical problems might be at higher risk for serious illness. If you, or someone you need to be close to, fall into this category it may be best to avoid higher risk environments especially during times of increased viral prevalence.
Frequent businesses whose policies prioritize public safety. Encourage other establishments to meet this standard.  
Consider cancelling and avoiding events/activities where social distancing is difficult especially during times of local high viral prevalence.  If proceeding with your gathering, consider accessing our event review form and guidelines on the Carbonalert.org website. 
 Most importantly, obsessively practice hygiene, social distancing, masking, and self-screening –THEY WORK TOGETHER.  Until a vaccine or natural immunity occurs these will need to become habitual.
Like many communities worldwide, Carbon County residents continue to experience economic hardships brought by the necessary closures to prevent an unmanageable surge of COVID-19. Nevertheless, our residents responded with acts of generosity and selflessness in reaching out to employees, food banks, and our isolated vulnerable neighbors. It is difficult to predict how many COVID-19 infections will occur in our communities in the coming months. What I am certain of, however, is the compassion our residents have for each other and our visitors. Combined with rapid tracing and isolating, following the above recommendations should protect our most vulnerable residents while keeping our economy functioning.
May 27, 2020
Carbon County Economic Recovery Group
What do I do if I think I or a family member may be sick?
If you think that you or a family member may be sick, please stay home and call your primary care provider to discuss the appropriate steps to take.
Individuals with symptoms of concern are asked to contact their health care provider by PHONE and discuss the need for an medical evaluation. It is important to call your provider first so that precautions can be taken to reduce the risk to others in their setting in the event someone is diagnosed with COVID-19.
Beartooth Billings Clinic – 406.446.2345 ext. 2
Mountain View – 406.446.3800
RiverStone Bridger – 406.662.3740
RiverStone Joliet – 406.962.9062